Uniting Church, South Australia
"Living Water, Thirsty Land"
Water is precious for life
"Sister water who is useful, humble, precious and pure"
(St Francis of Assisi)
Water is a finite commodity – we need to care for it.
Water is used in many rituals of blessing and cleansing in the Christian tradition.
Some water is used for rituals; but even more water is used for maintenance. It may be useful to re-examine the amount of water used or poured down the drain.
A Biblical basis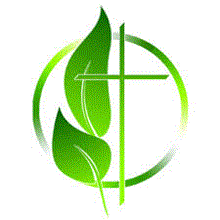 For I will pour water on the thirsty land, and streams on the dry ground….. (Isaiah 44:3)
You show your care of the land by sending rain, you make it rich and fertile. You fill the streams with water, ……….. you send abundant rain on the ploughed fields and soak them with water; you soften the soil with showers and cause the young plants to grow. (Psalm 65:9-10)
They will be like a tree planted by the water that sends out its roots by the stream. It does not fear when heat comes; its leaves are always green. It has no worries in a year of drought and never fails to bear fruit.
(Jeremiah 17:8-10)
Water Conservation around the churches
Make a pilgrimage to Living Water –
Participate in a prayerful pilgrimage to a local water source…
Reducing water consumption outside your church
Turn lawns into native gardens or plant perennial shrubs - only water after sunset

Spread mulch on flower beds to reduce evaporation

Install tanks to collect rainwater for gardens and toilets
Reducing water consumption inside your church
Make your church into a "Bottled Water Free Zone"

Serve pitchers of water (from the tap) with reusable glasses during meetings and gatherings – improve the taste with slice of lemon or cucumber in the pitcher

Consider selling re-usable water bottles as fund raiser

Put little coloured posters (drawn by children) in washrooms to encourage people to reduce their water consumption

Repair leaky faucets. A single drop every second wastes 25L of drinking water in a day and 750 L in a month!

Install urinals that are hand operated and avoid rinsing cycle systems
How to reduce electricity bills
Suggestions to improve the energy efficiency in the church
Consider installing solar panels to reduce the cost of running air-conditioners on hot days

Allow entry of natural light by opening the blinds and by keeping the windows clean

Consider installing sky lights

Ceiling fans can reduce need for air-conditioning

Reverse ceiling fans to reuse hot air in winter

Put reminders near light switches to encourage people to turn off the lights when not in use

Replace standard light bulbs with compact fluorescent light bulbs (CFL's) or DEL's

Install timers or movement detector so lights turn off automatically in toilets, storage areas and entry areas

Organise activities and meetings according to the space required to accommodate the number of people
"We can also apply many of these examples for saving water and energy in our own homes"
_____________________________________________________________________________________________________________
"The future of humanity depends on our ability to safeguard and share clean water" (Pope Francis)
________________________________________________________________________________________________________________